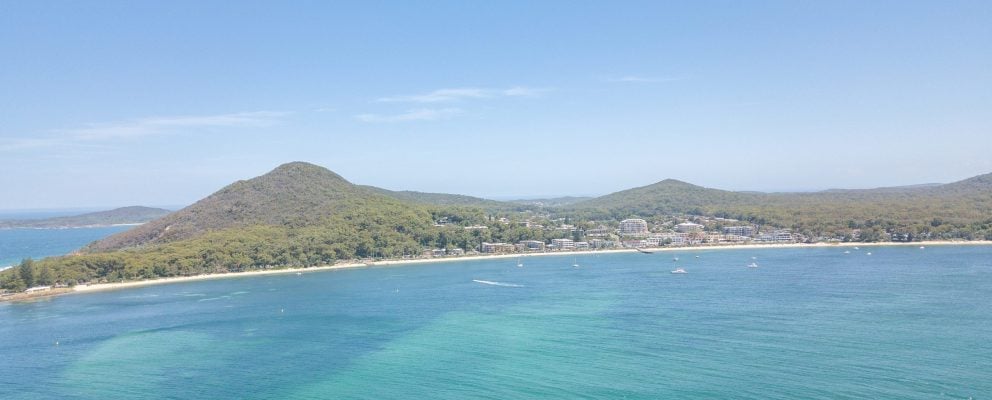 Shoal Bay Accommodation & Holiday Rentals
We have a large variety of Shoal Bay holiday accommodation properties to choose from, ranging from a romantic 1 bedroom unit to a large house to fit all the family and extended family.
Shoal Bay is an idyllic location for your next holiday, look no further for the best Shoal Bay Accommodation . The white sandy beach stretches from the heritage lighthouse on one end and the striking Tomaree Head on the other. This small bay is a great place to enjoying the natural wonders of Port Stephens, including spotting dolphins and koalas in the wild, and embarking on hikes that finish with unforgettable views. The calm aquamarine waters of Shoal Bay are perfect for swimming, kayaking and stand-up paddle boarding.
At the eastern end of the bay is the magnificent Tomaree National Park. There is a paved pathway leading to Fort Tomaree where you will encounter reminders of Australia's World War II coastal defence. Feel like more of a challenge, take the Tomaree Head summit walk for a breathtaking panorama of Port Stephens and the NSW North Coast. You can even spot whales during the migration season and around the national park, you'll see.
Head south and there are gorgeous ocean-facing beaches to discover, including Wreck Beach and Box Beach.
Shoal Bay offers a selection of cafes, restaurants and takeaway fish and chips shops. At the Shoal Bay Country Club, enjoy breakfast at the Cafe, lunch or dinner in the restaurant overlooking the ocean and tasty cocktails on the sunny patio. The club is directly across from the beach and hosts live music on the weekends and kids' activities on Sunday afternoon.
Atmos is a fantastic Greek restaurant with a great vibe with music. Shoal Bay is only 2hrs 30 mins north of Sydney and only 34km from Newcastle Airport. There are various transport options from the Airport to Shoal Bay including car rental, door to door shuttle service and public buses.