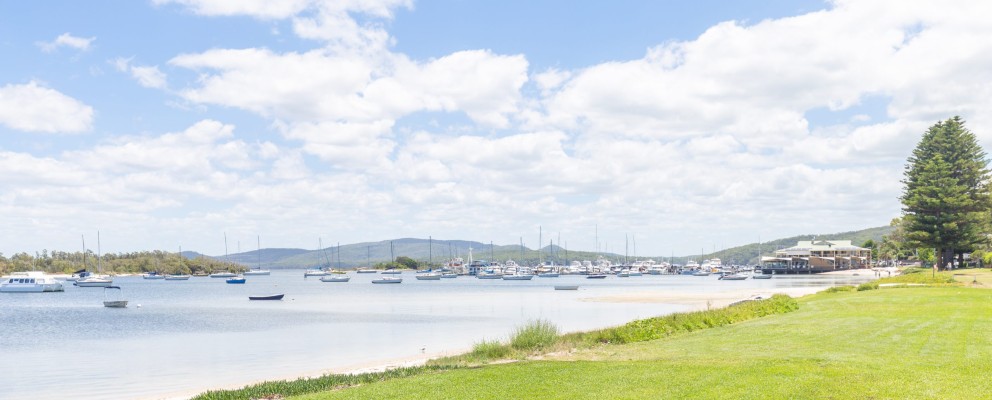 Soldiers Point Accommodation & Holiday Rentals
We have a huge variety of Soldiers Point Accommodation properties to choose from, ranging from a romantic 1-bedroom unit to a large waterfront house to fit all the family and extended family.
Soldiers Point is an idyllic location for your next holiday, look no further for the best Soldiers Point Accommodation on this website.
Soldiers Point is a picturesque peninsula that juts out from the southern shores of Port Stephens. Soldiers Point is renowned for the best sunset location in Port Stephens with stunning waterways and calm safe swimming beaches on offer, you will never want to leave.
Soldiers Point boasts the award-winning marina with state-of-the-art facilities and restaurants, this marina is the used for the annual Sail Port Stephens regatta.
There are jetties on either side of the peninsula both offering great fishing and moorings. Soldiers Point also has an easily accessible boat ramps for all types of craft.
Soldiers Point Accommodation is perfect for kids or couples' weekend away or the family annual holiday. Dining options are a plenty; casual bistro meal at Soldiers Point Bowling Club, waterfront dining at the marina and the world-renowned chef Rick Stein Bannisters Port Stephens restaurant with freshly caught and beautifully prepared seafood.
Soldiers Point is only 2hrs 30 mins north of Sydney and only 34km from Newcastle Airport. There are various transport options from the Airport to Soldiers Point including car rental, door to door shuttle service and public buses.